How to Play Real Money Poker (Step by Step Guide)
You can play poker games for free, but it doesn't compare to playing with money. When you play real money poker, it becomes more interesting and thrilling.
There are many professional people who play poker using real money. These people participate in poker competitions and tournaments to win big prizes.
In order to play real poker, you need a lot of practice. First, you need to learn how to play poker. Once you have enough knowledge and experience about the game, you can bring the money in.
In order to play real money poker, you need to use a website or app which has cash games. You can play real money poker in casinos as well as online websites.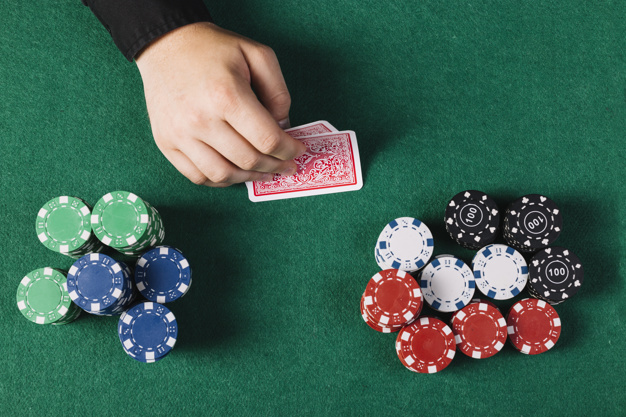 Instruction to Play Poker
If you are residing in India, the best option to play real money poker is via online poker websites. There are very few casinos in India, so the online option is best. You can play real poker directly from your home using your laptop or smartphone.
Step 1: Choose a Website.

The first thing you need to do is choose an online poker website. There are many online poker websites on the internet. But you need to choose the website by taking many factors into consideration. Make sure the website is safe, secure, and legal and has real money poker games. You also need to check the banking options and game variants.

Step 2: Download.

Once you choose the website, you need to download the app on the device. You can either play directly from the website or download the app. It is best to download the app on your phone so that you can play online poker anywhere at any time.

Step 3: Registration.

After downloading the app on the phone, you need to install it and open it. When the app opens, you need to use the signup or registration option to create your online poker account. You can use this account to play poker games. There are many websites which provide a welcome bonus. If you get the bonus, you need to claim it.

Step 4: Deposit Money.

In order to start playing poker with real money, you need to deposit the money in your account and buy chips from it. You can go to the deposit option and choose any of the banking options to make payment and deposit money. You will get the deposit bonus as well. You need to use the money to buy chips. You can see the chips and money balance in your account.

Step 5: Choose a Game.

After that, you can browse through all the cash games on the website. You can also look for daily tournaments. In order to participate in the tournament, you need to buy the tickets. You can choose a table in the game and start playing poker with real money. If you win, it will reflect in your chips balance. You can withdraw the money if you want.
These are the simple steps you need to follow in order to play real money poker